Mercedes S-Class
Powerful and dynamic lines, high quality materials and perfectly coordinated forms and colours make travelling in the S-Class a sensuous experience for all its occupants. Upholstered in the very finest materials with leather seats as standard, the S-Class offers a range of sumptuous options to personalise your drive.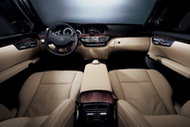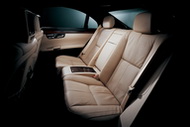 Viano Mercedes Business Bus
The MB Viano VIP all weel drive 4x4 is unique among people carriers. It's equally at home taking the family on holiday as it is carrying business clients to the airport. It is designed to make a statement about freedom and independence, and it always gets you to your destination in style. The MB Viano moves the virtues of space and flexibility into a new dimension; few vehicles are able to challenge its high levels of comfort and its variety of uses.
VW Sharan